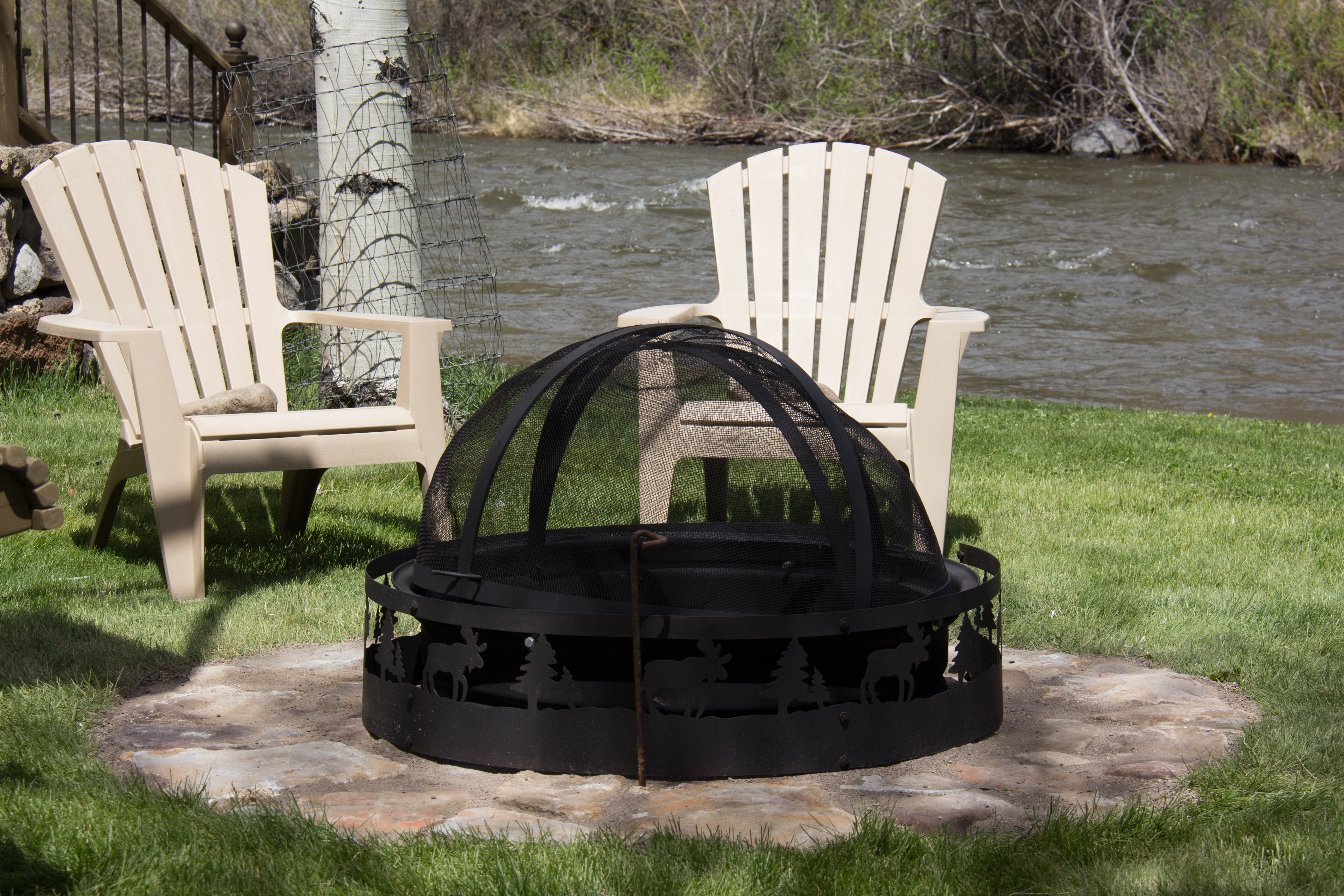 Announcing the newest addition to the Arbor House Inn…Piper's Party Pit! The third and final fire pit of the bed & breakfast is finally here. Perched underneath the porch swing with ringside seating and just steps from the river, this little gem
We've got the permits, we've placed the patio furniture, and now we're ready for some s'mores and nights around the ring. As a guest of the Arbor House or Cottage on the Creek, ask Keith or Laurie for your s'mores kit and be prepared for chocolaty goodness and camping skewers served in a chalkboard pale to show up fireside. Keith will help you get the fire going if you need it, point out the tools needed on how to put it out when you're done, and away you go!
Why is it called Piper's Party Pit?
That's a tale that starts at Camp Calvin. "Camp Calvin" is fire pit number one that is located on the far south side of the property tucked by the river by the willows and was named after Keith & Laurie's first grandchild, Calvin. Many a s'more has been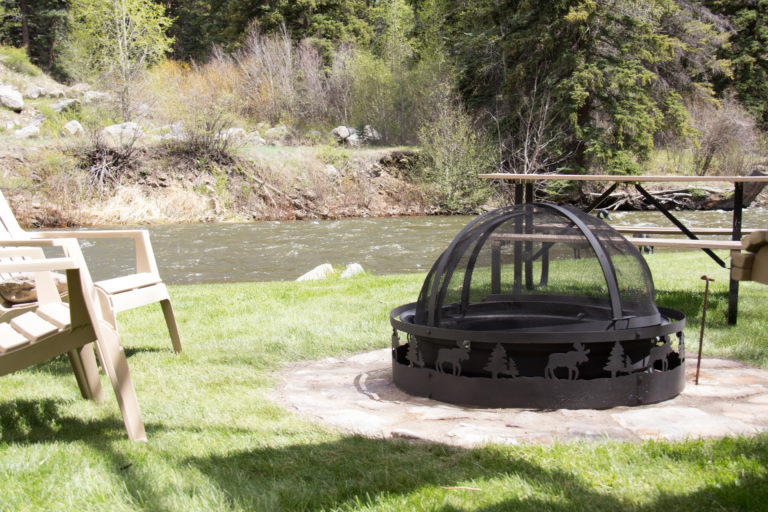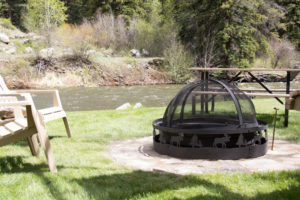 consumed by this little boy and his family at what he has lovingly adopted as his personal play space and has a wooden sign to prove it.
After his little sister was born, he was roasting mallows at Camp Calvin and a worried look came over his face. When asked what was wrong he simply asked, "Where's Piper's place? What does she get?" We're not sure if he truly was concerned for his little sister having her very own spot or if he just didn't want to share his own, either way, it was a good question.
Thus was born Piper's Party Pit. With Cottage on the Creek being added to the B&B lodging options this season as a 2 bedroom riverside VRBO, it needed its own river retreat all to itself. Piper evidently did too.
So come, enjoy the new fire pit. Piper would love to share it with you!