Weddings & Elopements In South Fork, Colorado
Looking for a private mountain elopement venue? Welcome to our riverside bed & breakfast tucked in the mountains of southern Colorado. Celebrate your special day with a romantic Colorado mountain wedding or intimate elopement at Arbor House Inn Bed & Breakfast on the River in Colorado's Rocky Mountains nestled in southern Colorado. Weddings here are simple, romantic and intimate. During your stay here, say "I Do" in an outdoor ceremony held riverside at the vine-covered log arbor as massive, stone cliffs and forests of aspens and evergreens stand as witnesses. You may choose an elopement ceremony with just the two of you or share your love with a small gathering of your favorite guests staying at the B&B (8 guests maximum).
For our Colorado wedding packages, our bride & groom will enjoy our romantic honeymoon suite, the "Lovin' Oven," with in-room whirlpool tub and candelabra fireplace to enjoy your honeymoon night. Our honeymoon suite has a private entrance, is our closest room to the river, and always includes a full gourmet breakfast delivered to your guestroom.
We opened our bed & breakfast in 1999 and have been doing mountain weddings here for almost twenty years. We absolutely love being a part of engagements, anniversaries and wedding celebrations and enjoy creating wedding experiences that are as unique as our couples.
---
CHOOSE YOUR MOUNTAIN B&B ELOPEMENT PACKAGE
– 2 B&B ELOPEMENT PACKAGES AVAILABLE –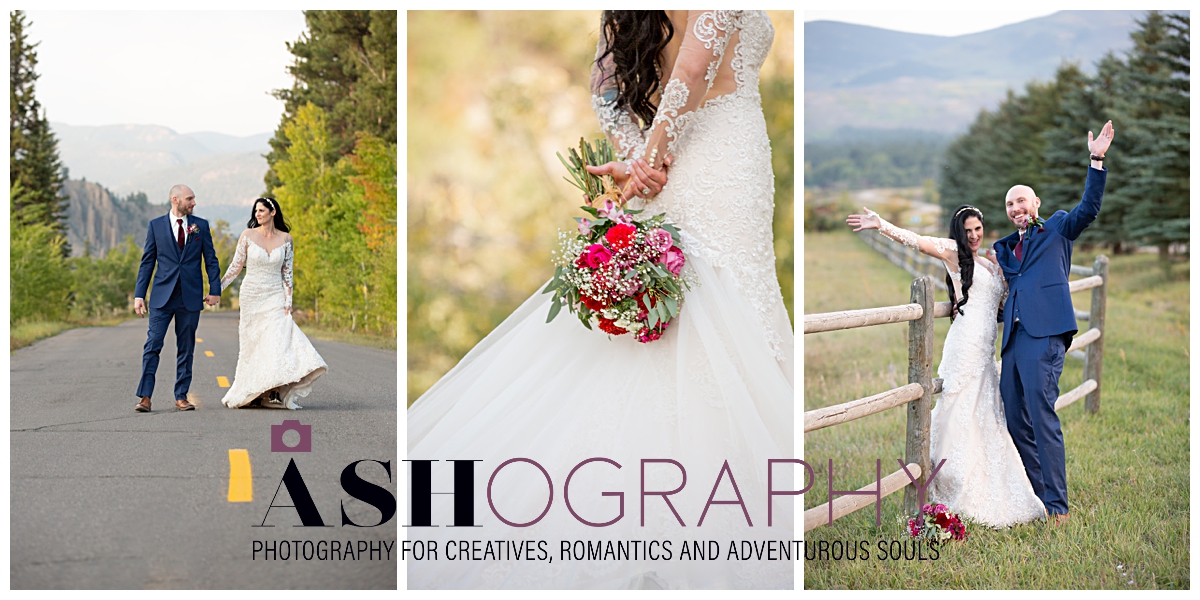 Elopements are our specialty here at Arbor House Inn Bed & Breakfast on the River, and it is our utmost goal to make your wedding day as simple and carefree as possible. We have two elopement packages from which to choose from. Each elopement package includes a two-night stay at the inn, gourmet breakfast, photography, and all the essentials needed to say "I Do" and enjoy your mountain elopement.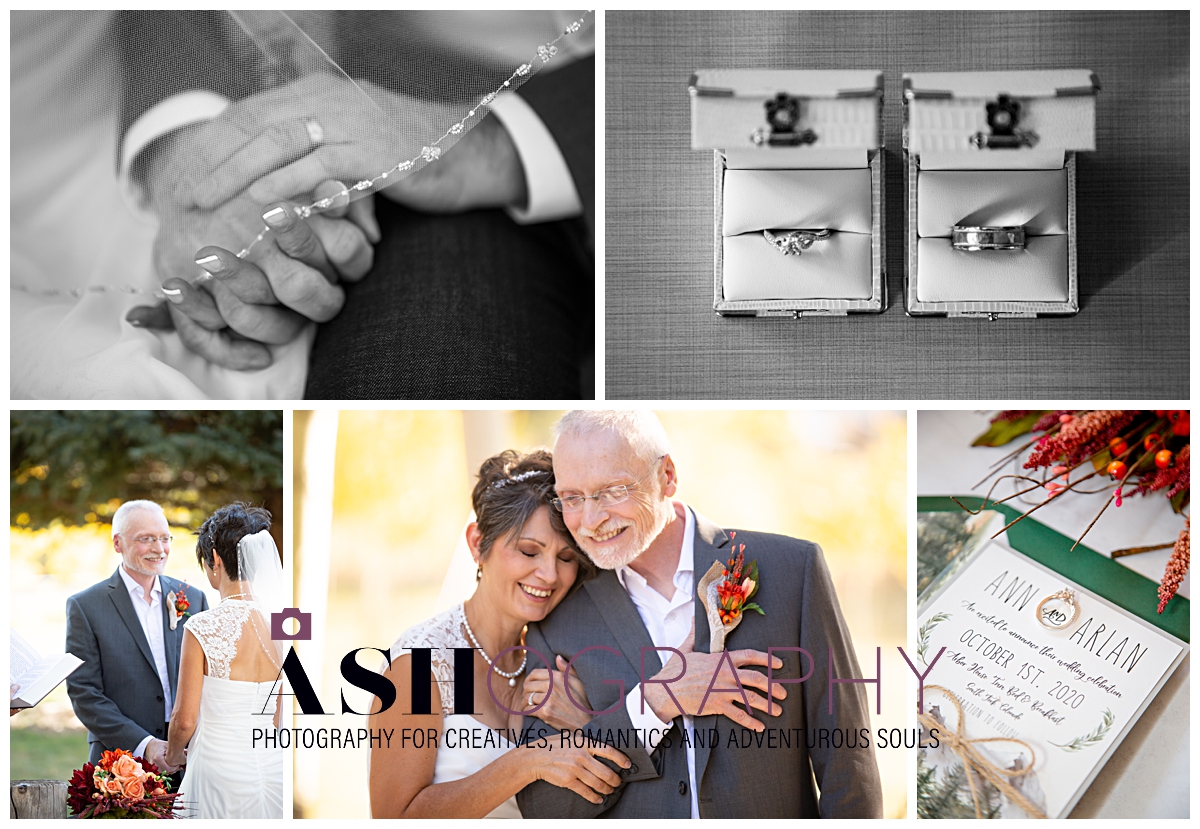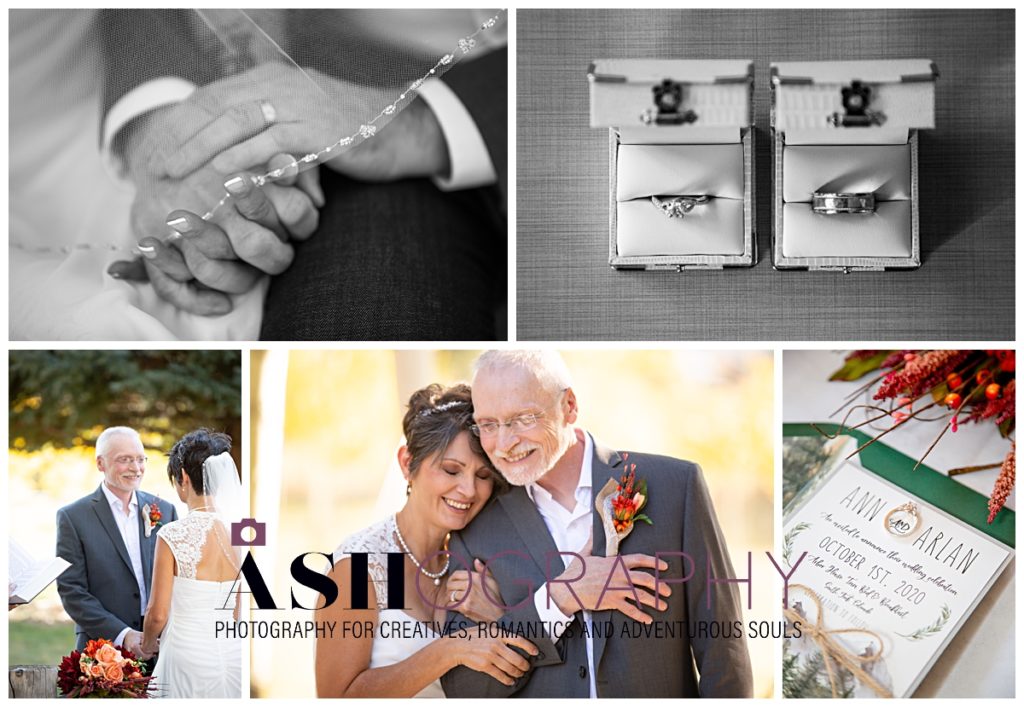 1) Just the Two of Us — Luxury Elopement Package (Sweet & Simple Elopement)
Choice of indoor or outdoor ceremony
Minister/Officiant
Music
Flowers – seasonal fresh floral bridal bouquet & groom's boutonniere or choice of silk bouquet
Bottle of champagne or sparkling cider for toasting
DATE NIGHT: Your choice of in-room charcuterie board & wine served at the B&B or a "Play & Stay" hot springs package with robes, towels, snacks and two tickets to enjoy the pools at Pagosa Hot Springs in nearby Pagosa Springs, CO
Cake for two
Gift certificate for celebration dinner for two
Gourmet breakfast delivered to honeymoon guest suite
Professional photography by Ashography (see below for details)
2-night stay in the honeymoon suite (option to add on a 3rd night stay in the honeymoon suite)
$5,000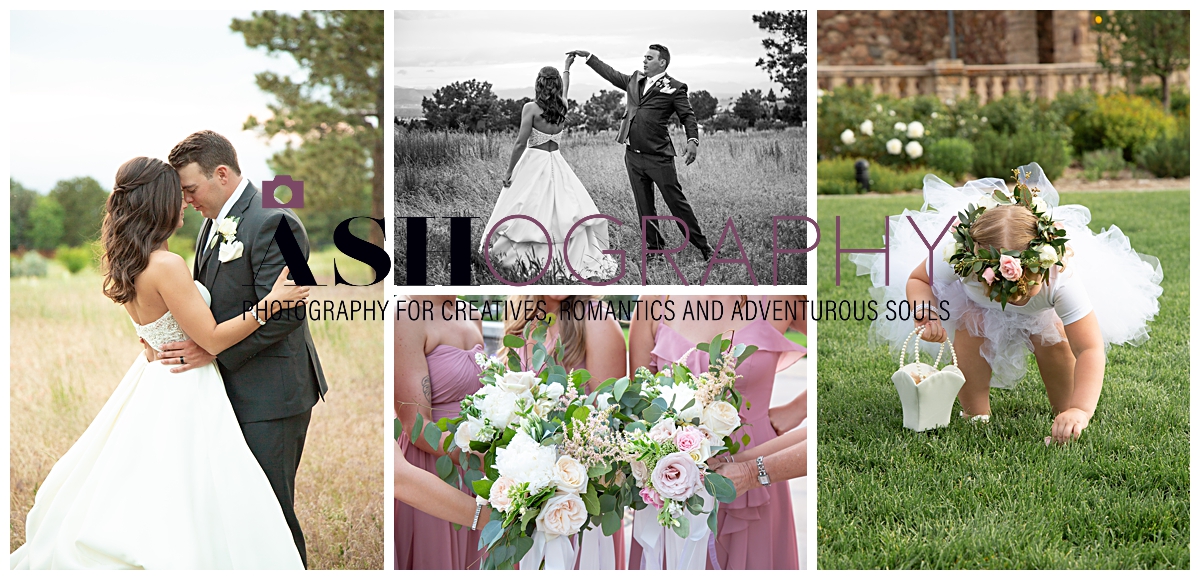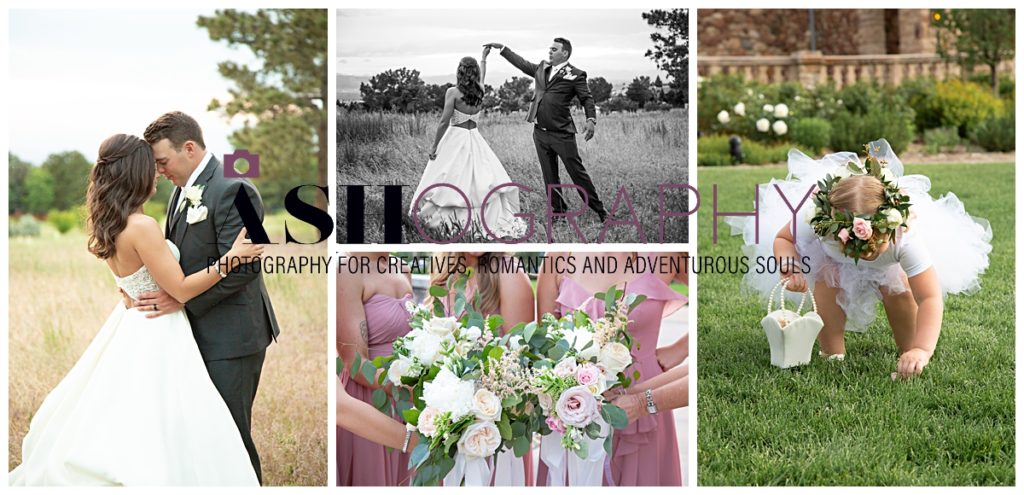 2) Share the Love Elopement Package (Up to 6 Wedding Guests)
This elopement package is for the bridal couple with up to 6 friends to enjoy staying at and eloping at the B&B. Two to six guests in addition to the bride & groom have the option to stay in guest rooms for two nights, making the B&B a full house! Due to the nature of our permits, the Arbor House B&B is a ceremony-only establishment and does not host dinner receptions. We do curate all the vendors needed to enjoy an intimate elopement in the mountains and do help set up your group with a celebration dinner to be enjoyed at one of our local eateries. This package includes gourmet breakfast the next morning in the main dining room for the bride and groom and their six guests staying at the B&B before departure. Please inquire for details on timelines and vendor partnerships.
2 night stay in the honeymoon suite for bride & groom
Room block of 3 additional guest rooms for 2 nights (total of 6 additional guests available to stay in the main house at the B&B)
Gourmet breakfast for up to 8 total guests served the morning after the ceremony
Choice of indoor or outdoor ceremony
Minister/Officiant
Music
Flowers – fresh seasonal floral bridal bouquet & groom's boutonniere
Champagne or sparkling cider for guest toasting
Two-tiered wedding cake (bride & groom + 6 guests)
To-go gourmet breakfast baskets for each guest the morning of ceremony (hot breakfast is not served on ceremony days…the B&B kitchen is officially closed and working on wedding day stuff. *wink*)
Professional photography by our in-house photographer, Ashography (see below for details)
$9,000
---
---
MEET YOUR WEDDING PHOTOGRAPHER – ASHLEE BRATTON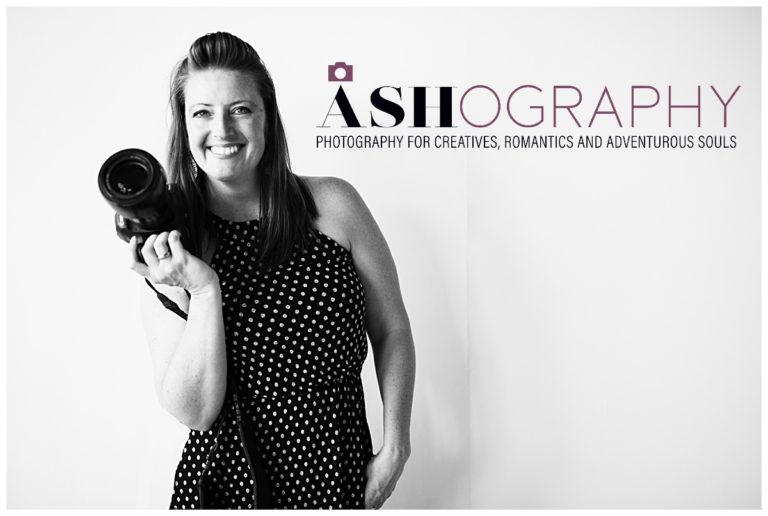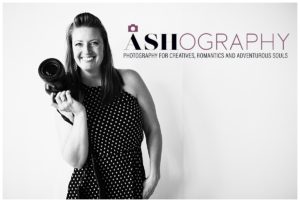 Hello. Meet Ashlee Bratton, our spunky in-house photographer for the Arbor House Inn Bed & Breakfast. Wedding photography packages are included in the B&B elopement packages and are offered by photographer Ashlee with Ashography, who will beautifully tell the story of your special day. Ashography Event & Portrait Photography is our exclusive B&B elopement photographer and offers a unique elopement experience tailored just for our bride & grooms. She knows all the beautiful spots here on property, along with having several secret off-site locations to take you to in order to get those epic wedding shots. (Think waterfall, train tracks and vintage train cars, bridges, cliffs, mountain vistas, and even an old mine snuggled beneath stunning cliffs.) Ashlee loves the natural smiles and cute wedding jitters that come on wedding days and will put you at ease to enjoy your day. She will tailor your photos and your day to make it special for you. Need something? Just ask.
She has been shooting weddings at the B&B for years and has partnered her services bringing with her over a decade of wedding experience and creating a customized photography package just for the Arbor House Inn. She loves shooting here and travels in just for you.
---
– A NOTE FROM ASHLEE –
WHAT TO EXPECT IN YOUR B&B WEDDING PHOTOGRAPHY PACKAGE
I love mountain weddings. And more than anything I realllllllly love weddings in South Fork. We have all of the Rio Grande National Forest to play in and the views are stunning here. Elopement packages at the Arbor House Inn are specifically designed to give each bride and groom an all-inclusive luxury elopement experience while enjoying the beauty of the Rocky Mountains. Once you've booked your elopement at the Arbor House Inn, I will call to schedule a consult to get to know you and talk about how you want your day to look, including your vision for photos. Epic mountain views? Champagne pop by the river? First look? Dancing on the deck? Let's plan it out! I also want to hear your story and enjoy all the "why's" behind why you two chose to elope and what drew you to get married in the mountains of Colorado. I love hearing stories!
What's included in your professional photography package? I will be a part of your day from start to finish documenting all those little details that you will want to remember for years to come. From your wedding rings and vows to those subtle glances and the first look while walking towards your partner to start your forever together — it will all be beautifully captured in story-telling fashion. Each couple will receive approximately 150 – 300 digital jpg photos delivered in an online gallery link for easy viewing and sharing, along with a 4×6 framed photo to take home with you, and an option to add on a 10×10 custom leather album of your day. Whether it's just the two of you or a room full of the people who matter most, your smiles and time together deserve to be remembered and enjoyed for years to come.
I look forward to being a part of your wedding day! — Ashlee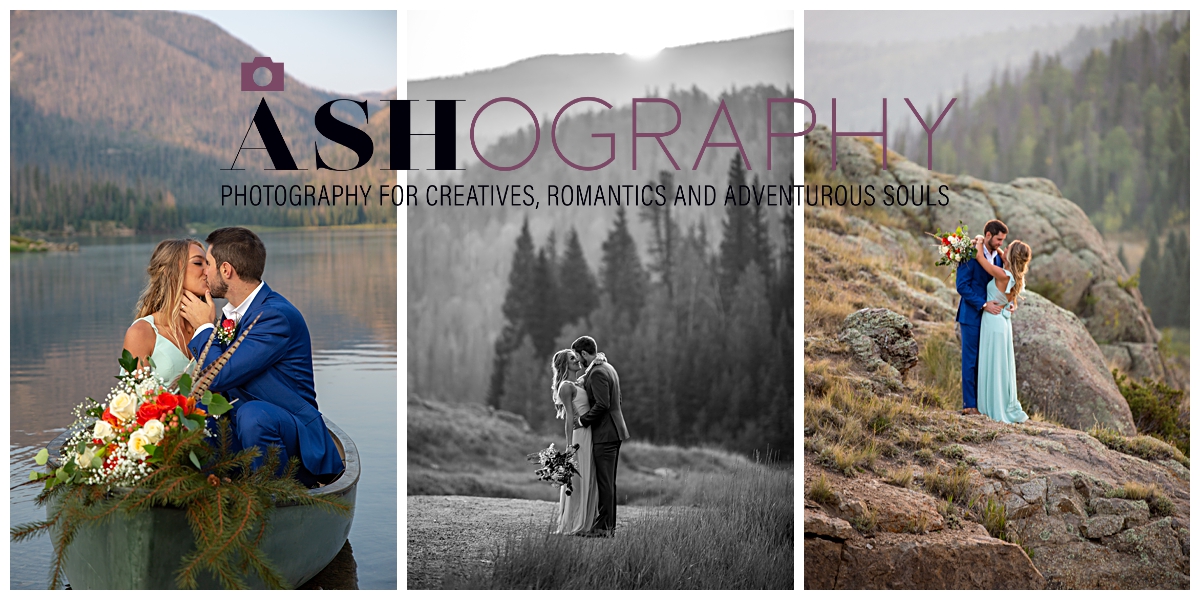 _____________________
READY TO BOOK YOUR ELOPEMENT?
Wedding Bell Details – How to Book Your Mountain Elopement
Requests for a Colorado mountain wedding at Arbor House Inn Bed & Breakfast on the River are taken by EMAIL ONLY. Please fill out the form at the end of this section with your initial information and remit by email. We will respond by email as well, and if we are able to accommodate the wedding on the date you selected, we will take remaining information by phone and discuss all the wedding details from marriage license to music options. You make the decisions, we make the arrangements, and you show up for the ceremony!
When everything has been decided and you're ready to commit, a 50% nonrefundable retainer of the entire reservation will be charged to your card at time of booking. We will send you a confirmation by email with all included items along with contact information for the minister to personally discuss ceremony details further. The balance of the reservation will be due 14 days prior to arrival.
Please note that in addition to the nonrefundable deposit, if you cancel your wedding inside 30 days of arrival and if we cannot rebook your dates, you will remain responsible for the entire reservation, and the balance due will be charged to your card. Thank you for honoring our policies. We look forward to honoring your vows.
Making It Legal:
As the bride & groom, you will have the responsibility to obtain a Colorado marriage license. Licenses are available at any Colorado county clerk's office, recognized in all Colorado counties, cost $35, are valid for 30 days and require no waiting period. Both parties apply in person; however, under some circumstances, one party may apply in person with the second party applying via a signed and notarized affidavit. Valid photo IDs are required and proof of any prior marriage dissolutions may be required as well. South Fork is located in Rio Grande County with the county seat in Del Norte (approximately 15 minutes east of South Fork). You may contact the RGC Clerk's Office at 719-657-3334 with specific questions regarding your license. Regular office hours are 8-4, Monday through Friday.
PLEASE NOTE: By making a wedding reservation at Arbor House Inn Bed & Breakfast on the River, you are automatically agreeing to these policies.
---
All-Inclusive Elopement Packages
Lodging + All-Inclusive Elopement Package + Photography = Your Colorado Elopement!
---