All work and no play … not at the Arbor House!
Granted, this place does not run itself, but thanks to the vision and dedication of long-time Arbor House owners Keith & Laurie Bratton, the peace and tranquility on these three acres is for all to enjoy — and things are changing all the time.
Our last story told the tale of the magic behind Work Weekend and the valiant attendees that have brought countless projects to life through their sweat and tears, such as Camp Calvin, the green house, and the arbor itself.
These next few weeks we shall tell the tale of various projects from the past that have been crucial to the B&B's success, others that are in the works, along with some sneak peeks of things to come.
With roots in interior design, Laurie is constantly coming up with ideas and projects that Keith heroically somehow manages to bring to life. One of the garage bays is completely full of project parts, tools, and building equipment. One of the smaller projects this year has been on the "honey-do" list for several years and is finally ready to make its debut this summer.
Drumroll please…
Introducing the gate to the dog pen!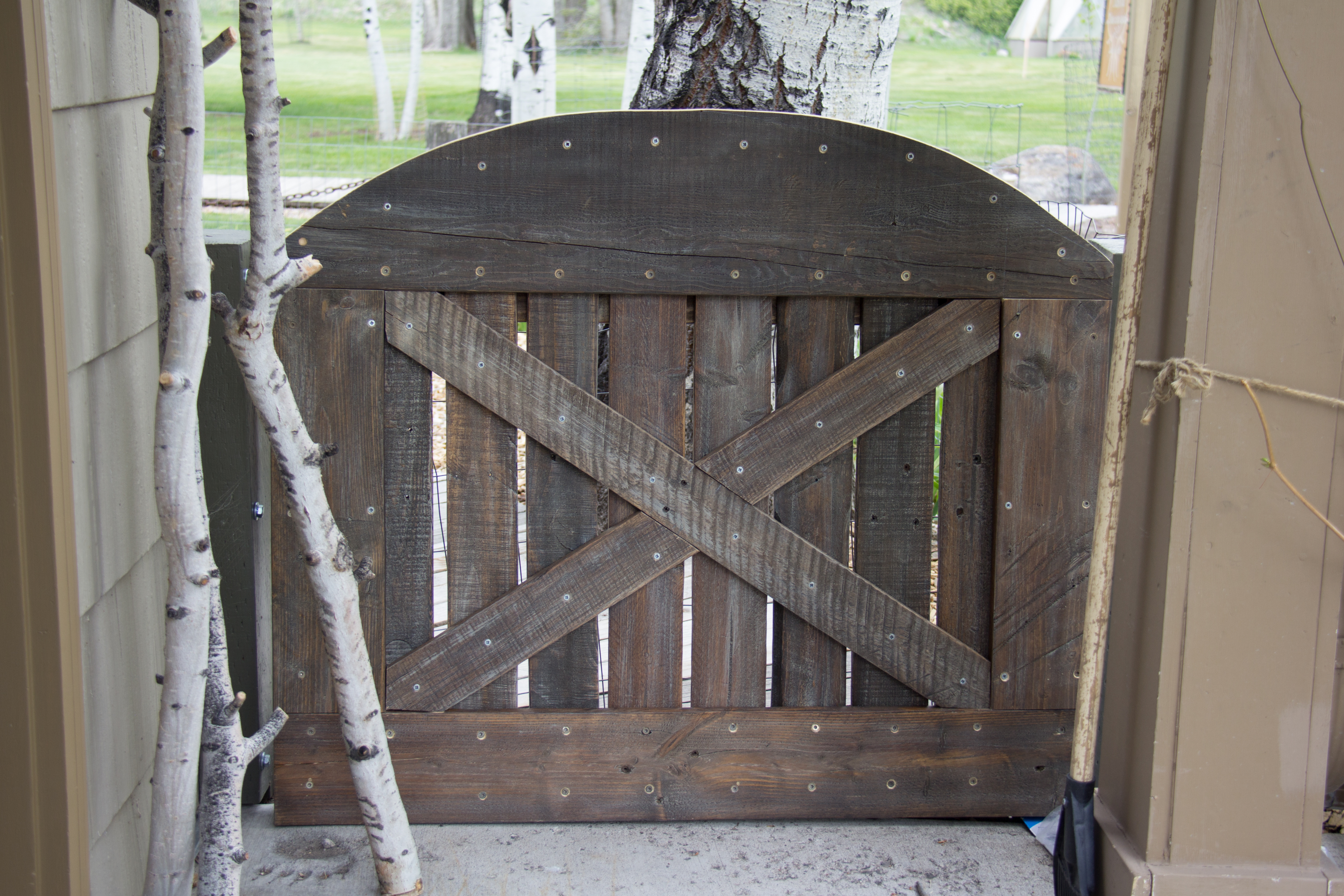 This may not seem like a big project upon first glance, but something as simple as a gate to the dog pen has eluded completion for over a decade. Prior to this wooden beauty, regular wire fencing keeping various members of the funny farm in line seemed to do the job just fine over the years, and quite naturally this particular project was never pressing. Pressing, no. Desired, definitely.
Ironically, this project has been on the Work Weekend to-do list for several years, but never seemed to make the final cut. Thank you for admiring it as much as we do. We at the Arbor House are taking this as a personal win and we look forward to putting it to good use.