It takes a lot to run a bed and breakfast, it takes even more to get it into tip top shape for the summer. That's why every year we shut down the Arbor House Inn for a weekend in the spring in order to be able to do the heavy lifting for the summer.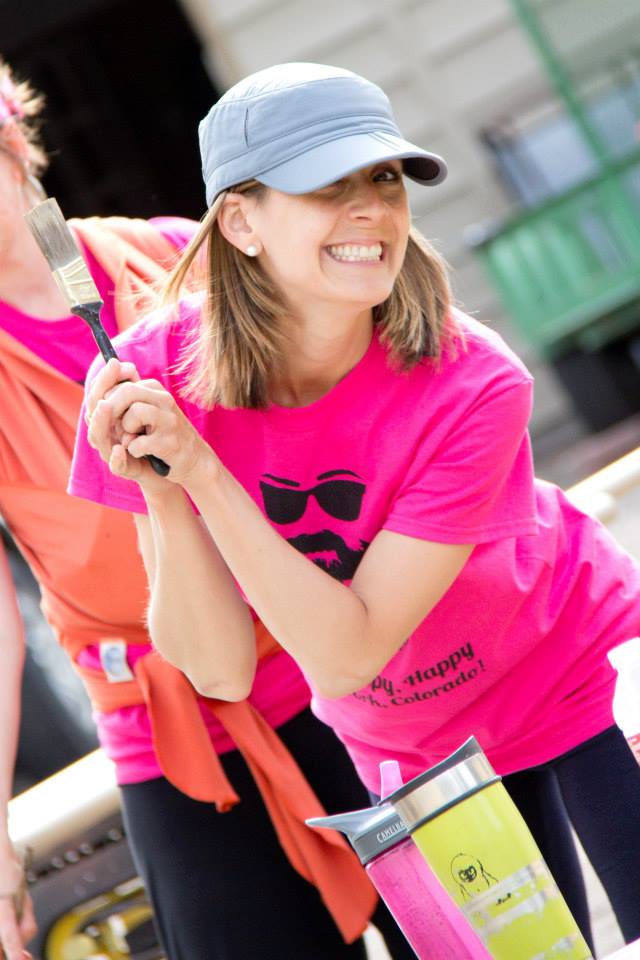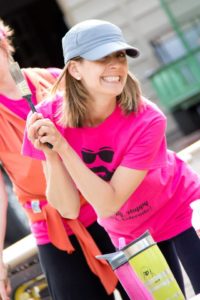 Roughly six couples come in with their tools and work gloves and we go to town on everything from good ol' fashioned maintenance to big overhaul projects that take many hands to complete.
It is through this work weekend and the volunteer efforts of friends and family over the years that we have been able to add the green house, the arbor by the river, the two vine-covered metal arbors to the deck entrances, the wooden walkway, custom stone steps at the cottage, continued riverbank maintenance… and of course, the Arbor House favorite, Camp Calvin!
One of the first years we started doing this roughly eleven years ago, unbeknownst to us our daughter made t-shirts for everyone attending that year. The first year the surprise t-shirts made their appearance they had prison numbers and the slogan Arbor House Inn Chain Gang on the front. This began the tradition of setting themes for every work weekend over the years and there'es been everything from Survivor to his and hers Duck Dynasty cammo shirts.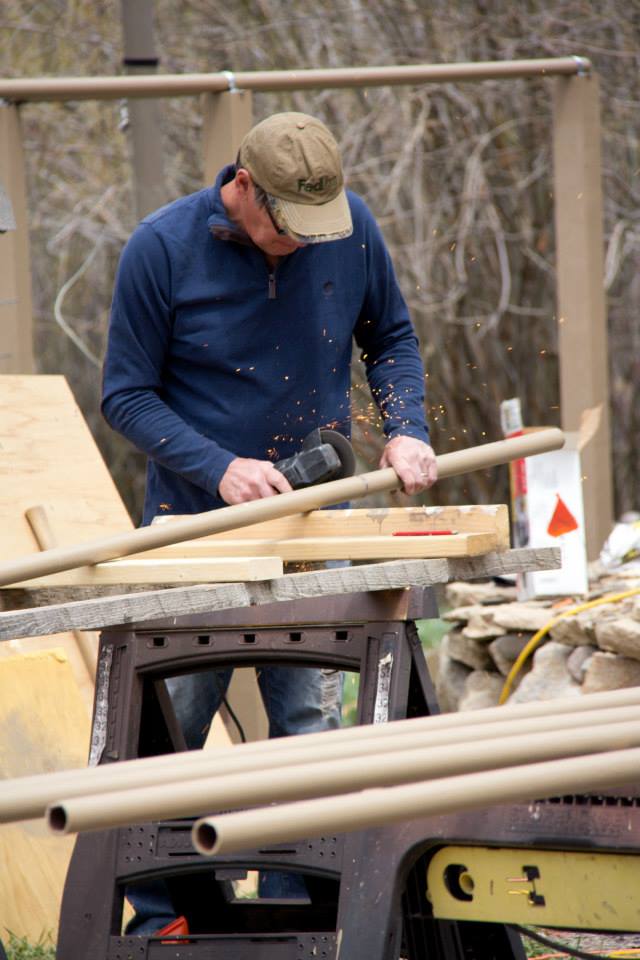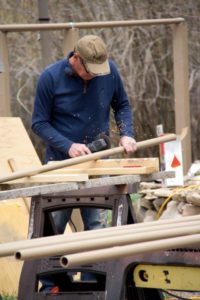 We're amazed that people come back year after year with all the work and toil and projects we put them through. Yet every year they all come with their gloves and their smiles. Of course there is good food galore and wine aplenty, which helps. There's usually multiple riverside picnics at Camp Calvin throughout the weekend, along with s'mores by the campfire and a game or two of horseshoes.
The amount of paint and nails and wheelbarrows this place has gone through is endless. There is no way we ever could have made it all work without the love and hard work of those that come to Work Weekend.
Thank you to all the slave labor and all the good memories that have been made over the years during the infamous Arbor House Inn B&B work weekend–cheers to an upcoming great summer!