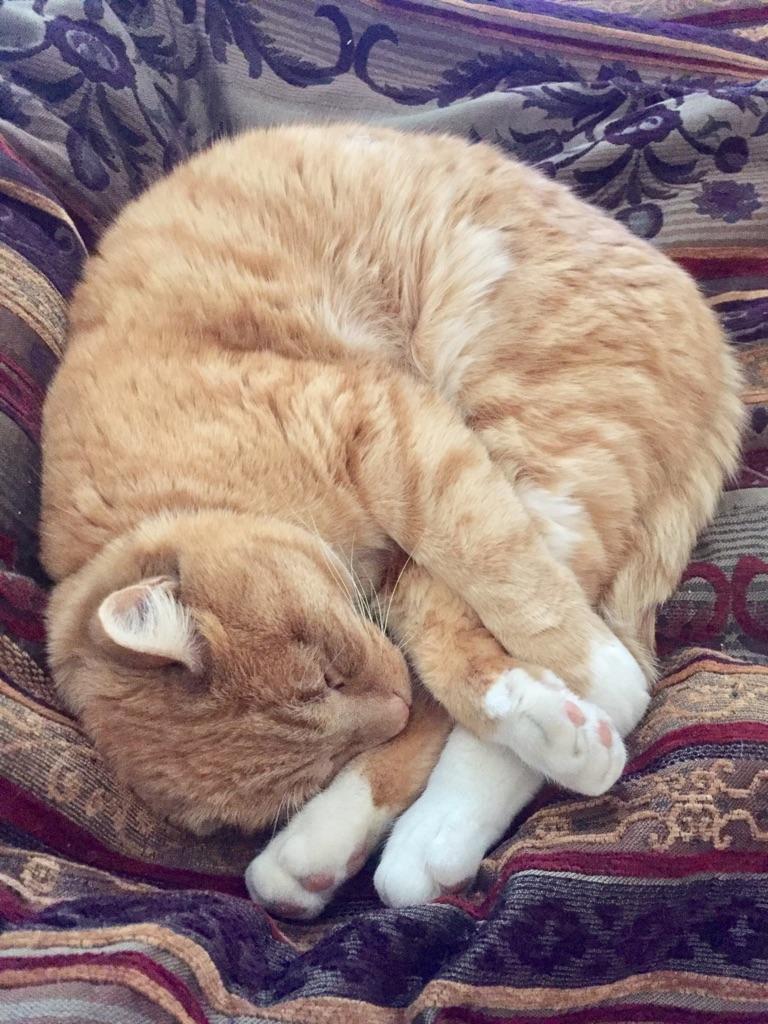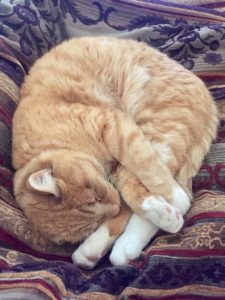 Meet Elmo.
Elmo is part of the B&B funny farm here at the Arbor House Inn Bed & Breakfast on the River. This lazy orange tabby is a rescue from the Humane Society in Pagosa Springs. Our daughter and her aunti were visiting Pagosa for the day and happened to swing by to take a peek at their kitties. They found this handsome guy and one other black cat that was in the running, and after much discussion, Elmo was the winner and came home with them.
The first week here Elmo hung out on the top shelf on one of the book cases and just observed his new home. We laughed as a look of disgust came upon his face every time our two dachshunds entered the room. "Ewwwww, weenie dogs." It took a few weeks, but soon Elmo was part of the B&B crew and fit in just fine with the rest of the funny farm.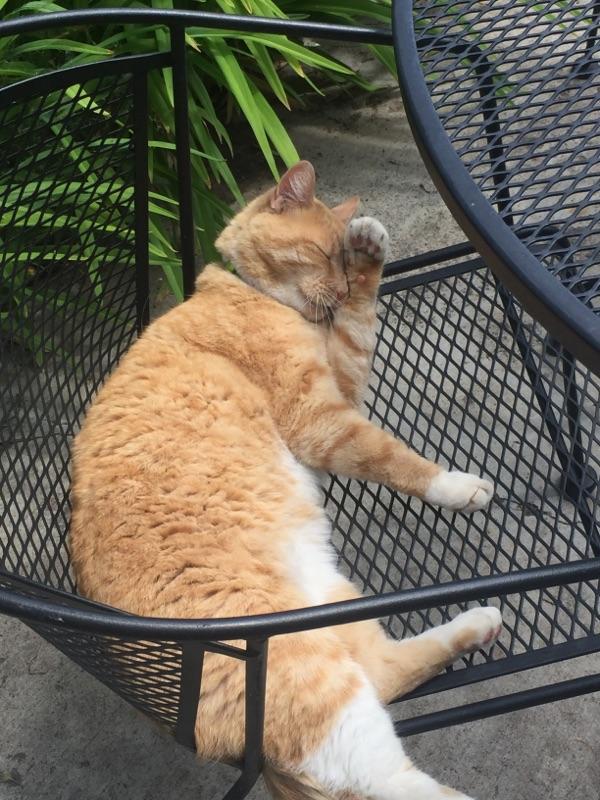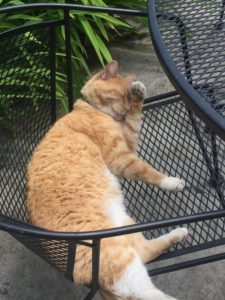 The original intent was for Elmo to be the resident mouser on property and keep the outside critters in check, but mostly he just lies around the various patio furniture and is quite worthless. He'll often tell you he's allowed to go in the guest rooms with you, but he's a liar. No animals in the guest rooms please.
We absolutely love this guy and we hope you do too.