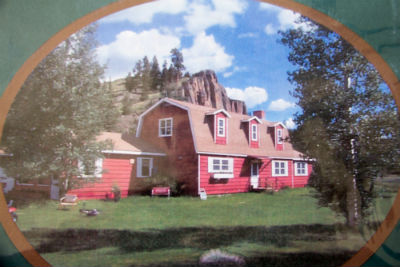 One of the questions we always get asked here at the B&B is how long we've been doing this. Grab a cup of coffee and we'll tell you the story of how this place became the Arbor House Inn Bed & Breakfast on the River.
Raising our two girls in Littleton, CO, Laurie always talked about having a B&B and how she would decorate it. Keith never thought much about it, but road trips were always filled with pointing out beautiful houses that would make charming bed & breakfasts.
It wasn't until we started approaching the empty nest chapter of our lives that these road trip jokes actually turned into action. Our oldest was out of college and being married off and our youngest was set to attend CSU in the fall. Life in Littleton suddenly didn't seem all that appealing.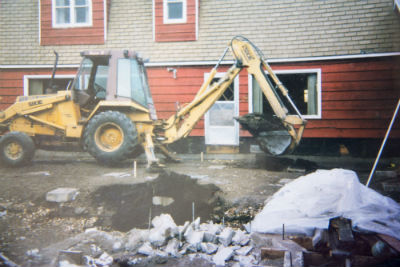 The current property that everyone knows and loves is actually not the original house we first tried to get and turn into our B&B dream. We were going through the inspection process for a Victorian home in South Fork just down the way when Ashlee was finishing her senior year, but when plans fell through due to extensive foundation damage, our realtor eventually tried to lift our spirits by showing us an alternative fixer upper. And a fixer upper it was!
When we bought this three acre property just weeks after Ashlee started school, it had less than 20 trees, junky random farm equipment strung about, a decrepit hot tub that you wouldn't even wash a dog in, and a house built in the 70's that literally looked like a nasty red barn. Don't even get us started on the inside! The interior featured dark 70's paneling on all the walls, 7 different colors of shag carpeting, and a tiger bathroom. Yes, what is now Chloe's Corner originally sported tiger wall paper with daisies. Grrrrrrrr!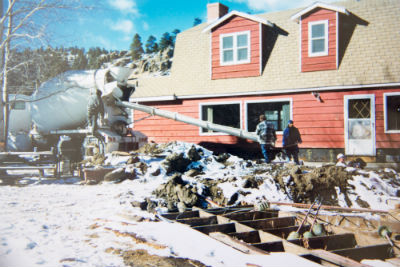 We battled a flood plain dispute, sneaky title issues, incorrect county documents, a family arguing inheritance snafus, and contractor delays that made us feel like we had lost our minds. After two years in the remodel process and living in drop cloths with most of the walls taken down to the studs, it was finally time in August, 2001 to officially open as the Arbor House Bed & Breakfast on the River. Our very first guests were golfers and barely getting the carpet in on time, we literally were pulling boxes of tools from the dining room as they arrived. There was no wooden walkway, no entry fountain, no back deck, and no arbor. We were an arborless Arbor House Inn for two more years.
Over the years have been many projects as we morphed this place from dream to reality. We've added the large party deck, gone through three hot tubs, built the Arbor overlooking the private cliffs, added the Cottage on the Creek, constructed the greenhouse, developed Camp Calvin, created 3 fire pit areas, and countless other projects that make this place feel like home away from home. Seventeen years later, our daughters both joke that we've practically raised a bed & breakfast!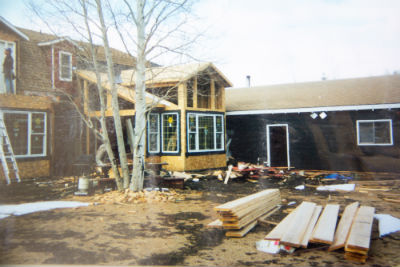 What started as just a dream and a few jokes on a road trip has led to an opportunity for us to grow old together overlooking our very own river and open our home to wonderful travelers and guests in the process. So many friendships have developed over the years and the memories made and number of bottles of wine consumed cannot be counted. And what started out with less than 20 trees has now turned into a riverfront vacation spot in beautiful South Fork, Colorado with over 150 trees!